About Us
About Alexandria Clothing Company
Alexandria Clothing Company (ACC), one of the Dice Group Companies is a vertically integrated jersey wear manufacturer based in Alexandria, Egypt.
Driven by its founder , he has overseen the transformation of the business since taking over from his father 25 years ago and developing it into the form it takes today. An ever evolving business it has gone from being a boutique knitter selling to the local market to a vertical manufacture incorporating; Knitting, Dyeing, Finishing, Printing, Embroidery, Cutting and Sewing, manufacturing over 45,000 garments a day.
ACC is the countries 3rd largest exporter of jersey wear garments, shipping in excess of 12 million garments per year to some of the worlds biggest and best known retailers. We have established long and successful relationships with those customers because of our continued commitment to a high level of service and superior quality, whilst continually adapting to the changing needs of the consumer, industry and environment.
All areas of social and ethical compliance are treated as a matter of responsibility rather than obligation and we believe it is our forthright approach to this that has ensured that we operate a safe and fair working environment. Our factory is regularly audited by the industries governing bodies, all workers are paid above the legal wage requirement and have a voice through their workers union. Today we employee 2100 people and there is a keen sense of heritage that runs through the company with many employees being with us for over 20 years.
Alexandria Clothing Company remains focused on the future but will continue to follow the ethos that has ensured our successful past.
Why Choose ACC?
Expertise
ACC has more than 4 decades of experience in manufacturing, a team of industry experts and a proven track record of delivering high quality service and products to some of the biggest retailers in the world.
State of the Art Facility
ACC has long recognised the value of investment, the last 4 years has seen the biggest evidence of this with $8 million invested in new machinery, technology and training. It is an approach that we will continue to ensure that we are at the forefront of technology and efficiency.
Product Variety
From high volume basics to smaller embellished orders, we are equipped for both ends of the spectrum. We manufacture for a wide range of customers and product categories from ladies wear, through to men's wear and children's wear. Where possible we aim to manufacture all fabrics in-house, but when a customer requirement goes outside of our internal capabilities we have an extensive sourcing network to ensure we can meet all of our customer needs.
Competitively Priced
Ensuring our products are produced to a high standard, within an ethical environment comes at a cost, however through efficient machinery and staff, strong buying power and our geographical location we remain competitively priced on the world stage.
Consistent Quality
Using the latest machinery, automated technology and best raw materials undoubtedly helps in ensuring consistent quality however with the addition of our approved internal laboratory we are able to carry out over 90% of all required testing in house. Giving the peace of mind our customers need.
Fast Lead-Time
Through a combination of our geographical location, our internal manufacturing capabilities and good planning enables us to be extremely time efficient and offer faster lead times.
Corporate Social Responsibility
Ensuring that our products are produced ethically and that our employees are treated and paid well is of tantamount importance to us. We have been certified by many of the industries most recognised governing bodies and have developed an internal compliance department to ensure that the standards are continually above the requirement. Giving our customers the confidence and peace of mind when working with us.
Competitive Advantage
With the Egyptian government actively promoting and supporting manufacturing and global export they have created a range of initiatives such as the 'QIZ' and 'Free Trade' agreement that continue to benefit many our customers around the world.
Mission, Vision, Values
Mission
To ensure that Alexandria Clothing Company is the supplier of choice for its customers by providing them with an ethically produced, price competitive and quality product, facilitated by informed and efficient customer service.
Vision
Our ambition is to become the number one jersey wear manufacturer in Egypt in terms of size, quality, innovation and ethical sustainability.
Values
We remain committed to the values that have been the foundation of our business for over 40 years;
Respect for our employees
Honesty with our customers
Responsibility to ethical production
Management Team
Introducing the Management Team...
At 2100 employees strong, Alexandria clothing company is a huge and complex operation spanning several sites and many departments. The success of our company is owed to our highly skilled management team who keep the wheels of the business moving under the focussed direction of our CEO Mr.Nagy Toma. Using their wealth of education and experience some of our management team have been with us for more than 20 years rising through the ranks, while others have honed their skills in other top operations and joined us from around the world. Meet the team.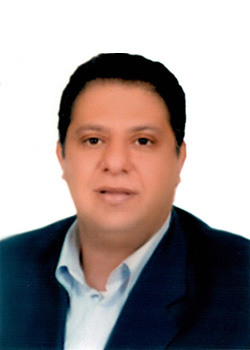 Mr.Nagy Toma
Owner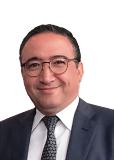 Mr.Victor Fakhry
Chairman
Mr.Adel Awad
General Manager